The mission of Oswego Christian Foundation is to assist churches in establishing and maintaining preschools and childcare centers. We also have provided educational scholarships to preschool, childcare and college students.
Oswego Christian Foundation (OCF) was founded in 2003 as an independent 501(c)3 non-profit corporation. OCF focuses on establishing, promoting and supporting educational ministries with a Christian emphasis in Oswego, Illinois and the surrounding communities.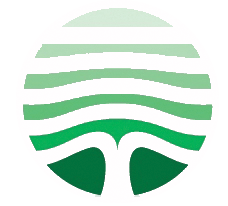 In 2010, Oswego Christian Foundation moved to a new location and made an addition to Prairie Pals Christian Preschool by establishing a childcare center. The new school, Prairie Pals Christian Preschool and Childcare is housed in one building, but operated as two schools. The motto of the schools is Love of Learning . . Love of Others . . Love of God. You can visit the Prairie Pals Christian Preschool and Childcare website at www.prairiepals.org.
Prairie Pals Christian Preschool was established that same year as the first venture of the foundation. The preschool grew, prospered and became known in the Oswego community for its excellent program. The preschools philosophy is to provide an academic, social and spiritual environment with a program that will help children develop physically, emotionally, and cognitively. It provides an atmosphere that is conducive to children's learning, while building their faith and self-esteem.
Prairie Pals Christian Preschool
Oswego Christian Foundation is open to anyone wishing to help support its mission in building up people and their communities through Christian education. This is accomplished through the creation and support of funds, projects and faith-based educational initiatives.
We welcome your participation in OCF and covet your prayers for the ministry. Please feel free to contact us with questions or suggestions. As a 501(c)3 non-profit organization, we welcome your tax deductible contributions.
33 Stonehill Road Oswego IL 60543 USA